Season 11: Increased Interaction Radius and Quality of Life Updates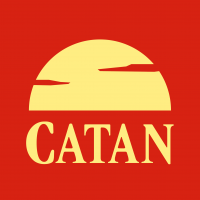 CATANFiona
Administrator
Posts: 295
Admin
Greetings Explorer!
Huzzah! The Bears were the Explorers to beat this Season. Let news of your victory ring throughout the world.
You earned more Victory Points than the other two Factions. Let's see the final tally...
Congratulations to the BEARS with 548,628 Victory Points! Well played, Explorers.
A NEW SEASON DAWNS...
A new Season is about to begin… Are you up for the challenge? Do you have what it takes to guide your Faction to a win next Season?
NEW THIS SEASON:
Increased interaction radius! Plus some changes to Catanians and new quest content (coming soon).
We're excited to share that for the next Season, we're expanding the interaction radius for all Explorers! Now you'll be able to interact with Settlements and Resource Centers from further away. This also applies to your Totem radius too!
In the theme of improving our Explorers' quality of life, some of you may have noticed that we've removed the requirement to revisit a Catanian to complete a Friendship Quest. This requirement has now been removed permanently! Time to make some friends.
We've also been hard at work listening to feedback on our Forum and have some changes planned for later in the Season including all-new quests to complete!
Another thing to note, we're trying a shorter Season this time of only 3 weeks. We're curious how this feels for Explorers! We're always listening to our Explorers visiting our community forum.
Remember, at Season's end:
Scores reset, Settlements reset, and Resource Center locations change.
Card quantities (Resources, Mini Games, and Crafted Buildings) will be set back to zero.
Your Faction, Golden Settlement, Unlocked Cards, Boost cards, Totem Tokens, Explorer Points, and Gold will remain.
A new day dawns! Go and explore a whole new gameboard this Season! This Season will run fromFebruary 2nd 2021, 1:30pm PST to February 23rd 2021, 1pm PST... so don't waste any time!
-The CATAN – World Explorers Team
Post edited by CATANdominik on