Exploration Weekend Starts Now!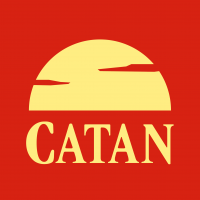 CATANFiona
Administrator
Posts: 295
Admin
Greetings Explorer! 
It's time to make your mark on the gameboard! From Friday, February 5th at 9:00am PST to Monday, February 8th at 9:00am PST, Explorers will receive bonus rewards for discovering new Settlements and Resource Centers. When you discover new Resource Centers and Settlements, you will be guaranteed to collect a Building Card!
Also, don't forget to collect a free Boost bundle in your Inbox to try out the Scout and Greater Range Boosts! Additionally, the interaction radius has been increased for this Season so you should be able to explore far and wide.
While you're exploring this weekend, please be mindful of your surroundings, follow guidelines from local health authorities, and be sure to explore safely. And don't forget, you can use your Totem to traverse the map from anywhere.
- The CATAN – World Explorers Team
Post edited by CATANFiona on