New catch-up mechanic: Can the Eagles secure a victory?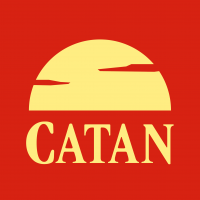 CATANdominik
Administrator, Community Manager
Posts: 224
Community Manager, Global
Greetings Explorers,
Over the last 10 seasons, the Eagles had a disproportionately smaller team size which has created more of a challenge for the team than intended. This is a concern for us because we want competition among all Factions to be viable and enjoyable. Everyone should have a chance to become the Season Winner!
For some time now there has been a catch-up mechanic in the game meant to help the underdog. The faction in third place can currently receive Daily Hard Quests offering up to 50 VP, with the Easy Quest offering less. This amount is variable based upon points deficit and diminishes for second place. 
Lately, this mechanic has not been enough to move the needle. We are always looking into new ways to reinvigorate the competition and are experimenting with greater Daily VP opportunities for factions that have a population disparity. This will be tuned going forward until we find the right balance and competition is fun for everyone, no matter if you are in the Faction with the most players or the least. 
As always, please let us know your feedback!
Please note, you can only change your Faction once! 
Yours,
The CATAN – World Explorers Team
PS: No more empty shrubs! So enjoy collecting :-)
Post edited by CATANFiona on
Tagged: