Harvest Weekend Starts Now!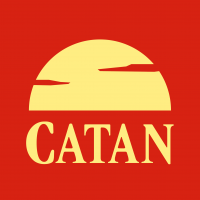 CATANFiona
Administrator
Posts: 295
Admin
Greetings Explorer! 
Get a head start on harvesting this weekend! From Friday, February 12th at 10:00am PST to Monday, February 15th at 10:00am PST, cooldowns on all Harvest Dice Rolls will be reduced from 6hrs to 2hrs! Explorers will be able to harvest even more frequently at all Settlements (including your Personal Settlement and your Golden Settlement). 
Also, don't forget to collect a free Boost bundle in your Inbox to try out the Scout and Greater Range Boosts! 
While you're exploring this weekend, please be mindful of your surroundings, follow guidelines from local health authorities, and be sure to explore safely. And don't forget, you can use your Totem to traverse the map from anywhere.
- The CATAN – World Explorers Team
Post edited by CATANFiona on