Local Scoring Issues & the Future of the Scoring System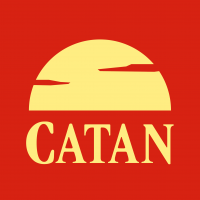 CATANdominik
Administrator, Community Manager
Posts: 170
Community Manager, Global
Greetings Explorers,
We have to apologize for how our latest update has messed up the local scoring system. Currently some regions are overlapping (as you can see on the Strategy Map screen), which means that the local scores are not counted properly. The global score is unaffected by this. 
Unfortunately there is no easy way to fix this, and we will have to wait till next Tuesday for the season change to resolve the issue. We are sorry for this inconvenience.
Though, there is also good news: 
This bug occurred because we have been working to improve the local scoring system and make the local competition more interesting. One issue in many local areas is that there isn't much competition going on, which can make the game quite stale after a few seasons. That's why we want to enlarge the local scoring area. We are planning to switch the local score to encompass your whole country. This new system won't be ready for the season change, but it's something you can look forward to in the near future.
Please continue to report bugs and let us know what you think about this upcoming change!
Yours
Dominik and the CATAN – World Explorers Team
Post edited by CATANFiona on