New Season, new Totems! A complete rebalance of Totems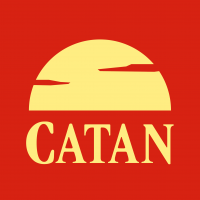 CATANdominik
Administrator, Community Manager
Posts: 169
Community Manager, Global
Greetings Explorers!
tl;dr: The Totem rewards and costs were completely overhauled this Season! The balancing may be changed again in future Seasons. You can collect 40 Totem Tokens in your In-Game Mailbox now!
We have been listening to your feedback in the forum over the last few months and want to follow up on a topic that we have seen come up again and again: Spending a Totem Token to move doesn't feel rewarding. That's why we have adjusted how Totem Tokens are spent and collected. Later this Season players will receive significantly more Totem Tokens for Daily Quests and In-App Purchases. As a result, we have also adjusted how many Totem Tokens it costs to take an action with your Totem.
While we can't promise that this is going to stay, we want to test out how gameplay would be affected if moving Totems is more cost efficient. Also we want to make it more attractive to harvest with your Totem in contrast to visiting settlements.
These changes to Totems are coming this Season:
Moving your Totem is now much cheaper! It still costs 1 Token to move, but you will receive significantly more Totem Tokens overall. 
The cost to access a Settlement is now 15 Totem Tokens.
The cost to access a Resource Center is now 5 Totem Tokens.
Daily Quest Totem Token rewards quantities have been increased: 
Free Reward: 10 Totem Tokens
Easy Quest: 15 Totem Tokens
Hard Quest: 30 Totem Tokens
There are new Shop Bundles for purchasing Totem Tokens in larger quantities.
You can also now collect 40 Totem Tokens in your In-Game Mailbox! Get out there and start exploring.
It's important to us to highlight that this is a test. We care deeply about the fact that Niantic games are about movement and light exercise, and making visiting locations in the real world a core part of our gameplay. So a feature like Totems should always accompany and enrich gameplay, not replace it. We believe that – with the other balancing changes to Totems – this will still be the case. But only your experience of playing the game will show if we got the balance right! Additional balancing changes might be needed in the future. 
Please let us know what you think about this test so we can make CATAN – World Explorers the best it can be. Let us know how cheaper Totem movement has improved or negatively impacted your gameplay experience by sharing your experiences in this thread. If you have feedback, we're listening!
Yours
Dominik and the CATAN – World Explorers team
Post edited by CATANFiona on
Tagged: