Totem freezes in settlement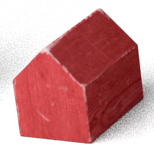 0ZinkyZonk
Member
Posts: 225
✭✭✭
I've not been using totems since the nerf and i have not been buying them either. Personal circumstances last night and today have prevented me accessing a settlement with the space for the buildings i have. 100 buildings is a lot to be carrying and prevents me enjoying the event weekend to the fullest by taking oportunity of the lifts that come up where i can be a passenger.
Last night and just before a catan has frozen mid building deploy
Would like to have my 30 totem tokens back please.