Update: Totem Rewards for Daily Quests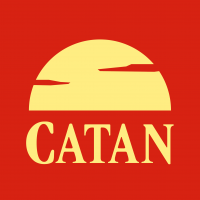 CATANdominik
Administrator, Community Manager
Posts: 142
Community Manager, Global
Greetings Explorer! 
We've increased the Totem Token rewards granted by Daily Quest:
Free Reward: 20 Totem Tokens
Easy Quest: 30 Totem Tokens
Hard Quest: 40 Totem Tokens
Due to a user interface issue, we were unable to increase our Totem rewards to these levels last week; this issue has now been resolved and our rewards have been increased accordingly. 
You can also collect a gift of 80 Totem Tokens in your In-App Mailbox now!
If you want to read more about the changes to Totems, you can read our Developer Spotlight explaining the changes that were made.
Yours
The CATAN – World Explorers Team
Post edited by CATANdominik on
Tagged: