Developer Spotlight: National Competition – a note from the team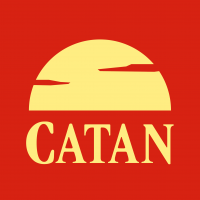 CATANdominik
Administrator, Community Manager
Posts: 142
Community Manager, Global
We are excited to announce that the upcoming Season 13 will feature significantly expanded local regions. During Season 13, Bears, Wolves, and Eagles will compete to score Victory Points against the rest of their home country. We hope this temporary seasonal theme will make the game even more fun for some of our players who live in remote areas, while also upping the stakes (and the glory) for players in more densely populated areas.
Play with friends
First and foremost, we want CATAN – World Explorers to be not just fun, but also a fulfilling experience. That's why we have prioritized real world, social play as a foundation of the game. Meeting new friends, exploring the world, and sharing great times with others are the defining moments of the game, and we are constantly looking for ways to create more of those special experiences. Naturally, we were troubled to find that so many local regions during beta contain just a few Explorers: over half our regions contain 10 or fewer explorers, and 30% of settlements have just a single Explorer visit them in the course of an entire season. Without other players in the region, local chat rooms are less lively, settlements grow very slowly, and local competition is often non-existent. It goes without saying that this does not live up to our vision.
Compete for the glory of your faction
We know that for many Explorers, the best part of CATAN – World Explorers is scoring Victory Points and leading their faction to victory. We wanted to focus on the excitement of scoring by making regions even more special: what if scoring happened not just within a region defined by the development team, but by a region defined by the people? What if you could compete to win a town, city, or even country for your team? I know I would jump at the chance to turn San Francisco Blue (Go Bears!).
National Competition
That got us thinking: how can we improve the experience of rural players, city slickers, and everyone in between? That's why this season, we are trying National Competition. Victory Points will now be counted towards the country where you have placed your Personal Settlement. The means of scoring VP remain the same, and global scoring will still work as it did previously. The winners of each National Competition will receive Development Cards, Explorer Points, Resource Cards, and experience as usual.
Please try out the new scoring regions in Season 13 and let us know what you think in the community forums! We will continue to try to fine tune game systems to make CATAN – World Explorers the best experience possible!
Thanks,
Will and the CATAN – World Explorers Team
Post edited by CATANFiona on
Tagged: