Developer Spotlight – Interaction Radius Experimentation, Season 13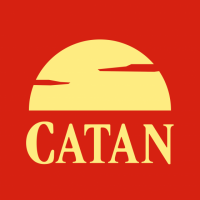 CATANEir
Developer
Posts: 38
Game Developer
Over the last few seasons, we greatly expanded the player interaction radius from 32m to 80m. This will be changed in the upcoming Season 13. After extensive testing we have concluded that a medium range of 50 meters will serve our game much better in the long run. The original radius was pretty cramped and limiting, which is why we wanted to increase it. And a decent test requires doing something that'll generate measurable effects opposed to wondering if we "didn't go far enough." That's why we initially decided to increase the radius all up to 80 meters. 
Looking at interaction radius in a bubble can be seen as a no-brainer: more is better. However, when you take into account how it meshes with the scale of other objects and elements of the game world along with the mechanics or rewards of those objects, it gets a little more complicated.
Shrubs
The first thing players notice is an overwhelming amount of shrubs. This may seem great initially, but when you collect them all, take a few steps, and have to stop walking in order to collect them again, it is no longer an outdoor "walking game". 
Catanians
Next up - the Catanians. They'd be in front of you, behind you - hiding amongst all the shrubs watching your every move, ready to offer you a quest or trade.
Results
Visually it's a bit intense.
More importantly it creates an impossible mission for players. The goal of shrubs and Catanians is to be something "between the spaces" and not a reason to stop everything halfway to the next settlement you want to visit. 
The benefit of the increased radius was of great value - being able to reach Resource Centers and Settlements more easily is very important, especially for those in rural areas. 
As a result we would like to rein in the radius just a bit. Your feedback was very helpful in our process, and we've landed at 50m for the time being. This is still a 36% increase from what it was originally. 50m feels like the right balance between giving a more friendly radius, but without making this a couch game or a game that interrupts you too often when going for a stroll. As always, we may continue tinkering with this number, so please let us know your thoughts after trying it out.
For your reference, here's a comparison of various radius settings.
32m Interaction Radius - Original
80m Interaction Radius - Seasons 11-12
50m - Season 13
Note
The density of spawns in your geographic area may vary from my screenshots above - there are some recent posts on the subject which are being looked into.
Thanks for your feedback!
The development team thanks you for your continued participation, passion, patience, and posts (even if they aren't on this platform - we'd prefer they were though!)
We hope Catan – World Explorers can bring some joy into your day and that everyone is staying safe and healthy.
Post edited by CATANFiona on
Tagged: