Continuing to Bear the Crown!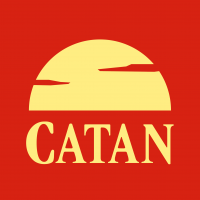 CATANFiona
Administrator
Posts: 341
Admin
Greetings Explorer!
Huzzah! The Bears were the Explorers to beat this Season. Let news of your victory ring throughout the world.
You earned more Victory Points than the other two Factions. Let's see the final tally...
Congratulations to the BEARS with 694,395 Victory Points! Well played, Explorers.
A NEW SEASON DAWNS...
A new Season is about to begin… Are you up for the challenge? Do you have what it takes to guide your Faction to a win next Season?
NEW FOR THIS SEASON ONLY: Local Games are now larger!
This next Season, each Local Game will be an entire country! Since CATAN – World Explorers is still in limited release, we want to make sure that players have enough competition in each Local Game to be exciting and fun.
In addition, each Country-sized Local Game will get its own chat room to make chat more engaging. Now you can coordinate with your Faction wherever you are! Learn more on our Community Forum here.
Lastly, we are reducing our Interaction Radius this Season. The new range is slightly larger than the previous Interaction Radius distance. Learn more on our Community Forum here.Remember, at Season's end:
Scores reset, Settlements reset, and Resource Center locations change.
Card quantities (Resources, Mini Games, and Crafted Buildings) will be set back to zero.
Your Faction, Golden Settlement, Unlocked Cards, Boost cards, Totem Tokens, Explorer Points, and Gold will remain.
A new day dawns! Go and explore a whole new gameboard this Season! This Season will run from March 16th 2021, 1:30pm PDT to April 6th 2021, 1pm PDT... so don't waste any time!
-The CATAN – World Explorers Team
Post edited by CATANFiona on