Overview of Niantic Friends and CATAN – World Explorers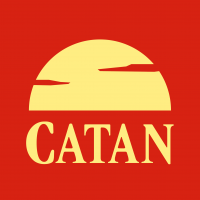 CATANFiona
Administrator
Posts: 341
Admin
Hi Explorers, 
This week we released Niantic Friends, a new cross-game feature to unify your Friends Lists across Niantic apps. This means that if you have Friends in other Niantic apps that play CATAN – World Explorers, they will be automatically added to your CATAN – World Explorers Friends list.  
With this update, if you add or remove a Friend on one app, this will be reflected in your other apps. If you have accidentally removed a Friend, you will recover your friendship status in all apps by re-adding them. Please note that your email address in CATAN – World Explorers and other Niantic apps must match for these changes to take effect.
The next step to this update will be an increase to the Friend's list. Currently, the limit is 200, but this will increase to 400 in the coming weeks. We will update the community when this feature of the Niantic Friends launch is live. At the moment, if you had a full Friends list on multiple apps, it's possible that you will temporarily have more Friends than the current capacity and will not be able to add more. 
Thank you and let us know if you have any questions.
-The CATAN – World Explorers Team
Tagged: