New Game Piece Builder Coming Soon™!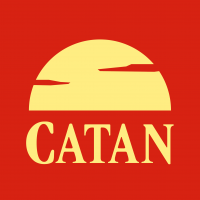 CATANdominik
Administrator, Community Manager
Posts: 195
Community Manager, Global
Greetings Explorer! 
We're excited to share that we've been hard at work on an all-new way to personalize your Game Piece in CATAN – World Explorers. This feature will be coming soon with our next game update.
Explorers will be able to access these personalization features at any time through their "Profile Icon" in the top left corner of the World Screen. We hope that our diverse community of Explorers will use this new feature to express themselves in game however they choose! 
As with all our releases, we're always listening to feedback here on our Community Forum. If you have any feedback (or notice any bugs) please share them with us!
Yours
The CATAN – World Explorers Team
Post edited by CATANFiona on
Tagged: