National Competitions Are Being Extended Into Season 14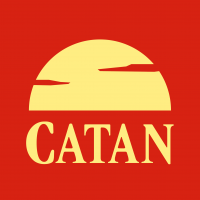 CATANFiona
Administrator
Posts: 376
Admin
Hi Explorer,
As you may know, we have been experimenting with National Competitions in Season 13. National Competitions create one region per country, rather than smaller local regions. We hoped this temporary Seasonal theme would make the game even more fun for some of our players who live in remote areas, while also upping the stakes for players in more densely populated areas. National Competitions were intended to only last for one Season, but we have decided to continue testing them through Season 14.
Why did we decide to extend testing for National Competitions? We know the rollout of National Competitions was not perfect, your feedback has been invaluable in tracking down scoring oddities and helping us make the system stronger and more versatile. We would love to see how players like the gameplay through one full season of fully functioning National Competitions. As we are still in beta, we are constantly testing/tweaking the game to make it the best it can be! National Competitions are not going to be permanent, we will continue to dial and adjust regions to keep the game interesting and engaging. 
All of that being said, we would love to hear your feedback about National Competitions so far. Please share your feedback with us in this poll We can't wait to hear from you. 
-The CATAN – World Explorers Team 
Post edited by CATANFiona on