Niantic Cross-Game Social - Friends List Increase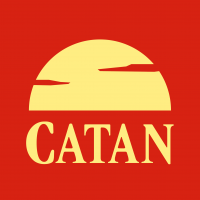 CATANFiona
Administrator
Posts: 418
Admin
Hi Explorers, 
As you may know, a few weeks ago we released Niantic Friends, a new cross-game feature to unify your Friends Lists across Niantic apps. The next step of this release was to increase the Friends List capacity from 200 to 400, and that time has come! 
You may have seen a recent announcement on the Niantic Support Twitter account about the friends list increase for Pokémon GO, we wanted to let you know this increase will be across all Niantic apps including CATAN – World Explorers. You can now have up to 400 friends across all games! Keep in mind that the 400 Friend limit considers friends across all games, even if you don't see them in CATAN - World Explorers. If you have a friend that plays another Niantic game but not CATAN – World Explorers, they will not appear on your CATAN – World Explorers friends list total. (Note: Visually you will still see X/200 friends, we still need to update the app to reflect the X/400 number.)
Please keep in mind, if you add or remove a Friend on one app, this will be reflected in your other apps. 
Thank you and let us know if you have any questions.
-The CATAN – World Explorers Team
Post edited by CATANFiona on