New Event: Harvest Weekend! Earn double Resource Garden rewards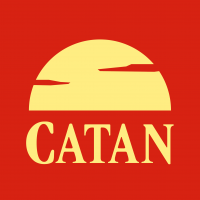 CATANdominik
Administrator, Community Manager
Posts: 213
Community Manager, Global
Greetings Explorer! 
Exploration Weekend and End of Season Bonanzas have been successful events since the early times of the soft launch. Now we are starting to test some new event formats to spice up your weekends. Our first newcomer is Harvest Weekend! 
Let's get harvesting! From Friday, April 16th at 9:00am PDT to Monday, April 19th at 9:00am PDT, Explorers will receive double Resource Garden resource & XP rewards (this will also affect your Personal Resource Gardens). Additionally, Explorers will get 50% more Harvest XP for Settlements and Resource Centers.
Also, don't forget to collect some free Boosts in your In-Game Mailbox to help you on your adventures during this event! You can also find limited-time discounts on Boosts in the Shop. These rewards will be available when the event starts. 
While you're exploring this weekend, please be mindful of your surroundings, follow guidelines from local health authorities, and be sure to explore safely. And don't forget, you can use your Totem to traverse the map from anywhere.
Please let us know in the comments how you enjoyed this new event!
- The CATAN – World Explorers Team
Post edited by CATANFiona on
Tagged: