Season 15: Fenni's Shearing Season (with smaller scoring regions)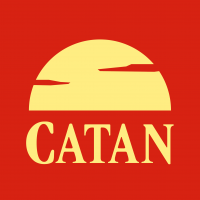 CATANdominik
Administrator, Community Manager
Posts: 213
Community Manager, Global
It's Fenni's Shearing Season!
We are trying out something new this time: a themed Season that highlights one of the five Resources. Giving you the opportunity to try out new strategies as wool is available in higher quantities throughout the SeasonSeason 15.
Fenni is out to play this Season, so keep an eye out for some wooly hijinks…
Gilda's trade rates will be improved from 7:1 to 4:1 for wool trades
Daily recap rewards will contain increased wool resources
These changes will last all Season long! Please be sure to shear your feedback in the Community Forum!
Lastly, we are adjusting the size of scoring regions back to smaller regions after two Seasons of National Competitions. Thanks to all who shared feedback on these changes!
A new Season is about to begin… Are you up for the challenge? Do you have what it takes to guide your Faction to a win next Season?
Yours
The CATAN – World Explorers Team
Edit: "Daily quest rewards" were changed to "daily recap rewards".
Post edited by CATANFiona on
Tagged: