Game Update 1.41.3 – Release Notes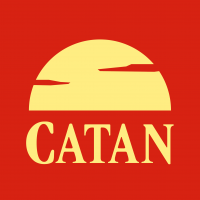 CATANdominik
Administrator, Community Manager
Posts: 213
Community Manager, Global
Greetings Explorers,
Here are the release notes for app version 1.41.3
What's New: Our highlight in the latest update is the all-new Game Piece Builder so you can better represent yourself in-game! Become the local Settlement Mayor and show off your good looks! Plus, we've added special effects on the gameboard so you can see when other Explorers are building at Settlements. 
We fixed a few key bugs in the latest update and improved the overall performance! Also we improved the visuals for many game elements, among others Settlement view and buttons.
Bug Fixes:
• Fixed: The most common resource type failing to change from season to season in Settlements.
• Fixed: Additional Gold is not awarded to the player if the player lands both dice on the gold target during the Harvest Dice at their Golden Settlement.
Yours
The CATAN – World Explorers Team
Post edited by CATANFiona on
Tagged: