Season 14: Winner Announcement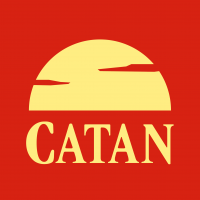 CATANFiona
Administrator
Posts: 418
Admin
Greetings Explorers! 
The sun has set on another Season in CATAN – World Explorers. Congratulations to all Factions on a fantastic effort. The final tally…
Congratulations to the BEARS with 592,252 Victory Points! Well played, Explorers.
Next Season will be Fenni's Shearing Season! More information here.
Remember, at Season's end:
Scores reset, Settlements reset, and Resource Center locations change.
Card quantities (Resources, Mini Games, and Crafted Buildings) will be set back to zero.
Your Faction, Golden Settlement, Unlocked Cards, Boost cards, Totem Tokens, Explorer Points, and Gold will remain.
A new day dawns! Go and explore a whole new gameboard this Season! This Season will run from April 27th 2021, 1:30pm PDT to May 18th 2021, 1pm PDT... so don't waste any time!
Don't forget to collect your Season rewards!
Yours,
The CATAN – World Explorers Team
Post edited by CATANFiona on