Quest Weekend: Help Fenni to avoid the clippers! New Fenni Costume & Quest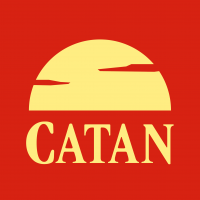 CATANdominik
Administrator, Community Manager
Posts: 195
Community Manager, Global
Greetings Explorers! 
Do you have what it takes to help out Fenni? It's Fenni's Shearing Season, but Fenni hopes to avoid the clippers and you can help her! Complete her special four-part Quest this weekend, starting on Friday May 7th PST, to receive up to 20 Gold and other rewards.
Why not also try to look your bah-bah-best? Customize your Game Piece with your very own all-new Fenni Costume, which can now be purchased from the Game Piece Builder. You can access the Game Piece Builder by clicking on your profile at the top left. Then open the Game Piece Builder by clicking the gear and brush icon on the bottom right side.
There is no time limit to complete this special quest, as long as you accept it before the Season ends. And remember: any Gold earned through special quests does not count against your daily Gold limit.
While you're exploring this weekend, please be mindful of your surroundings, follow guidelines from local health authorities, and be sure to explore safely. And don't forget, you can use your Totem to traverse the map from anywhere.
Yours
The CATAN – World Explorers Team
Post edited by CATANFiona on