Season 16: Hay Fever Season (offering a challenging quest and more Grain bonuses)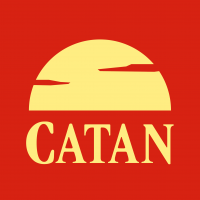 CATANdominik
Administrator, Community Manager
Posts: 195
Community Manager, Global
It's Hay Fever Season!
Fenni is out to play again next Season, so keep an eye out for some hay hijinks…and while we're at it, let's get even more Grain-ular!
Gilda's trade rates will be improved from 7:1 to 4:1 for Grain trades
Grain Market buildings will return more Grain per Building Level
Grain Silo buildings will return more Grain cards per Building Level
Plaza buildings will reward 8 VP per Building Level (up from 5 VP)
We saw you loved Fenni's last Quest, so get ready for the Spring Harvest Festival Quest with XP, RP, and Grain rewards galore
These changes will last all Season long! Please be sure to say "Hay" and share your feedback below!
A new Season is about to begin… Are you up for the challenge? Do you have what it takes to guide your Faction to a win next Season?
Yours
The CATAN – World Explorers Team
Post edited by CATANFiona on
Tagged: