Eagles won (Both local and global) But I only got rewards for them coming 3rd?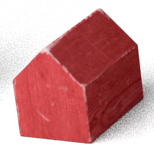 Ewcalypt
Member
Posts: 7
✭✭
Hi all. Not sure if this has been discussed before, but in my local area and globally Eagles won. I'm of course, in the Eagles faction. However when I got to the rewards page, it showed they came 3rd and I was only awarded prizes for them coming 3rd. I'm not too sure if it was just a graphical bug or not, but it was a little disappointing to see.
Has anyone else experienced similar issues?
**Not sure if this is the right sub-category for this post