5 New Features that Change the Way You Play and Score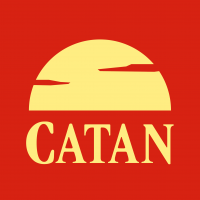 CATANdominik
Administrator, Community Manager
Posts: 195
Community Manager, Global
Greetings Explorers,
Our team has been hard at work to deliver five exciting new features that will be released in the lead up to Season 17. These features will give you a new way of acquiring resources (that benefits especially regional players) and take advantage of your friends list. 
A quick overview of the new features can be found below:
1) Niantic Social Invites
(To be activated before the Season change)
CATAN isn't the only real-world game from Niantic. We recently started showing all your Friends from Niantic games (like Pokémon GO, Ingress and HPWU) in your Friends List. Now we are releasing the first feature that interacts with this functionality. You will be able to invite your friends from those games to join your efforts in CATAN – World Explorers. This is our way of bringing the community of all Niantic players together. Invite your friends from other games to build up Settlements and to explore the world with you. Meet old and new friends, even if they might be catching creatures, casting spells, or collecting mysterious energy on their way to the next Settlement.
2) Resource Bundles
(To be activated with the Season change)
Resource Bundles are little packs of resources that friendly Catanians have already harvested for you. They can be found by exploring the world and will replace Shrubs. Just tap on them to collect them. There will be 6 different types of Resource Bundles – one for each resource and one for collecting Research Points. We believe Resource Bundles will give players more reasons to actively play while walking from Settlement to Settlement, or when playing in rural areas with a lower density of locations to visit. Collected Resource Bundles normally give Resource Tokens, but you have a small chance to also find Minigame Cards and Building Cards.
3) Trading
(Already Active)
Some of you have been asking for this feature for a long time! And we have been listening. Finally you will be able to trade with your team members and rivals, just like you remember from the classic CATAN board game. Trading can be done directly from your friends list. You can trade once per day with each of your friends. To do this you will have to collect Trade Boxes – one of each resource type can be found by harvesting Resource Centers. Once collected you can send a Trade Box to a friend. If your friend sends you a Trade Box in return, then you can both open those boxes to claim the reward inside. To make sure that your friends send you Trade Boxes of the right resource type, you can set your resource preference that they will be able to see when checking your profile in the friends list. You can do this in the lower left side of the Friends screen.
4) Leaderboards & Updated Mayor System
(Already active)
Friendly competition is key to CATAN – World Explorers. This is why we want to give you a new way to track the progress of your rivals throughout the season. A new leaderboard will be available for each Community Settlement. There you can see who contributed the most resources to a Settlement during a given calendar week. In addition, we have reworked and fixed the Mayor System: If an Explorer contributes the most resources to a Settlement during a given calendar week, they become the Mayor of the Settlement for the next week. The previous two Mayors stay on the City Council. After serving their two-week term, players are removed from the City Council and are eligible to become Mayor again.
5) Personal Settlement from Anywhere
(To be activated with the Season change)
Starting with the next Season you can access your Personal Settlement from anywhere. If you open the region map there is an icon on the left side that will pan the map to your Personal Settlement. Clicking that pin will allow you to enter the Personal Settlement from anywhere.
We are excited for you to explore those new features and we are looking forward to your feedback and bug reports. Let us know how you like these changes to CATAN – World Explorers!
Yours
The CATAN – World Explorers Team
Tagged: