Season 17: Ore Rush Season (New Shop Bundles & an Exciting Quest)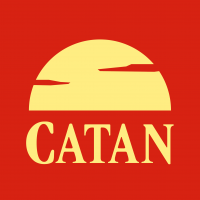 CATANdominik
Administrator, Community Manager
Posts: 195
Community Manager, Global
It's Ore Rush Season!
Grab your pickaxe, shovel, and miner's cap because... the rush for Ore is on! 
Gilda's trade rates will be improved from 7:1 to 4:1 for Ore trades
Ore Foundry returns more Ore per Building Level
Keep your eyes peeled for another new Quest this Season! Armando is looking for some help mining Ore as well as building Ore Markets and Ore Foundries because, after all, "it won't process and sell itself"
Check out the Store for Season-specific packs: Daily Game Pack, Daily Ore Pack, and Ore Rush Season Pack for an added boost!
Be there Ore be square! (At least that's what all the miners are saying…)
A new Season is about to begin… Are you up for the challenge? Do you have what it takes to guide your Faction to a win next Season?
Yours
The CATAN – World Explorers Team