Very unhappy with the massive price increase for totem tokens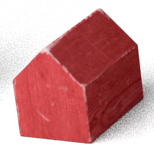 Reynardo
Member
Posts: 5
✭✭
It used to be that you would spend 250 gold for 80 tokens (3.125 gold each), 150 gold for 40 tokens (3.75 gold each) and 100 gold for 25 tokens (4 gold each).
Now it's 400 gold for 90 tokens (4.44 gold each), 290 gold for 60 tokens (4.83 each) and 150 gold for 30 tokens (5 gold each). that is a massive increase - 40% or more. Combine that with the number of times the tokens don't open a settlement, or the settlement is bugged, and it becomes really expensive. I was willing to spend $3.98 for 400 gold to get 120 tokens (80 plus 40). I'm not willing to spend that to get fewer tokens.
Please revert the prices, or drop them even lower.