ATTENTION! Roger the Shrubber needs your help!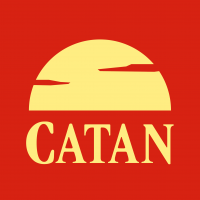 CATANdominik
Administrator, Community Manager
Posts: 195
Community Manager, Global
The latest update for CATAN – World Explorers was a terrible blow to the life of the famous Catanian: Roger the Shrubber. Roger lived a simple life, just exploring the world, walking to new pastures and collecting those pesky Shrubs all over the globe. He traveled wide and far, made new friends, and sent them on quests. Season 17 suddenly left him without a job – are those busy developers ever thinking of the common Catanian? It seems not. This is why it's time for the community to step in!
We are looking for your help to rename Roger the Shrubber. Traditionally Catanians are named after their profession or some character trait that defines them, like Tyra the Tireless or Helga the Haggler.
Please submit your suggestions in the comments below by Friday 18th, 2021. The best suggestions will then be collected and put up for vote (we may also add a few suggestions ourselves). Please note: Only reasonable submissions will be considered for the vote, we don't want Roger to have a second identity crisis. After a week of voting, we will update Roger's name in an upcoming update to the game according to the outcome of the vote!*
Yours
Boaty McBoatface and the CATAN – World Explorers Team
*Proposed names must not be profane, sexually explicit, violent, suggestive, derogatory, defamatory, disparaging or contain trademarks owned by others. Niantic reserves the right to select the final name at its sole discretion. 
Post edited by CATANdominik on
Tagged: