Season 18: Lumberjack Season (and a new way to get your Season quest)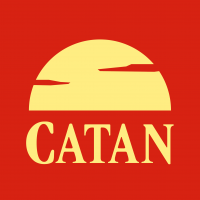 CATANdominik
Administrator, Community Manager
Posts: 213
Community Manager, Global
It's Lumberjack Season!
You can't build your buildings without some Cedar, Cherry, or Douglas Fir. In other words, Lumber is the in-demand resource this Season! 
Gilda's trade rates will be improved from 7:1 to 4:1 for Lumber trades
Lumber Market returns more Lumber per Building Level
This Season's Forest Management quest rewards you for your lumber-ous gameplay with RP, Gold, and XP!
Check out the Store for Season-specific packs: Daily Game Pack, Daily Lumber Pack, and Lumberjack Season Pack for an added boost!
Also there is a change on how you will get the season quest: Previously it was kicked-off by a message in your in-box. This time it will automatically start once you uncover your first location
Make like a tree and log on! (At least that's what all the lumberjacks are saying…)
A new Season is about to begin… Are you up for the challenge? Do you have what it takes to guide your Faction to a win next Season?
Yours
The CATAN – World Explorers Team
Post edited by CATANFiona on
Tagged: