Lumberjack Season Quest Issue Update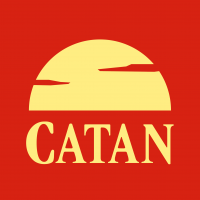 CATANFiona
Administrator
Posts: 418
Admin
Greetings Explorers!
We have identified the issue which was causing the progress of the Lumberjack Season Quest to reset or lose progress. This was not intended. Thanks to the community flags, we were able to fix the issue.
A new message will arrive shortly to allow you to start the Season Quest. Please be aware that the quest message may show "Error" instead of "Claim Rewards." If so, an app restart will correct it.
Warning: If you are on "Forest Management 1/4" this will reset your Quest progress a final time. If you wish to avoid that, ignore the message or Claim Rewards after completing Step 1/4 and proceeding further in the Quest chain.
Yours,
-The CATAN – World Explorers Team
Post edited by CATANFiona on