Join the Fabled Harvest: Meet and play with fellow Explorers in the real world to reap great rewards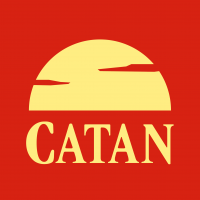 CATANFiona
Administrator
Posts: 451
Admin
Greetings Explorer! 
Now that you've expanded your exploration party, it's time to connect with fellow Explorers in the real world to complete a mighty task. We're excited to announce this all-new undertaking—the Fabled Harvest! Gather friends together and meet up for the chance to unlock great benefits for both you and your team.
How will Fabled Harvest work? 
You will soon start noticing a wondrous Hot Air Balloon at select Settlements. These balloons mark Settlements where you can join a Fabled Harvest! Use our revamped Niantic Chat functionality to recruit fellow Explorers and meet at that Settlement to complete the task. Once at the POI, pay the event fee and enter the Settlement with your friends. You'll have 45 seconds to complete a cooperative, fast-paced version of the dice minigame, as you try to gather resources needed to unlock a Fabled Building Card and a Fabled Trade Box. The Fabled Building Card will allow you to unlock a Fabled Building and provide you and your team with copious Victory Points. Unlike the normal Trade Boxes, the Fabled Trade Box will contain all resources. They are also the only type of Trade Box that can be exchanged for itself (Fabled for Fabled).
Along with Fabled Harvest, we're also introducing the revamped Niantic Chat which makes it easier than ever to cooperatively play with other Explorers! In addition to the existing regional chat, you can now invite friends to private groups and set reminders on the map to coordinate your play. 
Note: You must be at least level 2 to access Niantic Chat. 
While exploring this weekend, please be mindful of your surroundings, follow guidelines from local health authorities, and be sure to explore safely. And don't forget, you can use your Totem to traverse the map from anywhere.
- The CATAN – World Explorers Team
Post edited by CATANFiona on