Game Update 1.53.5 - Release Notes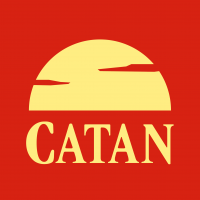 CATANFiona
Administrator
Posts: 418
Admin
Greetings Explorers,
Here are the release notes for app version 1.53.5:
Some big things for CATAN – World Explorers today! In the spirit of Niantic's mission to get our players playing safely out in the real world, we've launched a set of big features to gather friends and take your harvesting and building to a whole new level!
First, our new Fabled Harvest gameplay feature allows you to gather friends together and meet up for the chance to unlock great benefits for both you and your team. Throw dice together in real time in a race against the clock. If you win, you unlock Fabled building cards, rare and powerful new buildings you've never seen before, worth big Victory Points. Look for the floating balloon at Settlements to find them!
To help coordinate these Fabled Harvests, we're rolling out over the next few days Niantic Chat, a huge improvement to chat to allow you to create and keep private chat groups for your local Explorers and friends. Share your chat group invite code to bring in any number of Explorers into your different chat groups.
Lastly, we've added a day/night cycle to the game, which we hope further immerses you into the CATAN – World Explorers universe!
Thank you to all players in the CATAN – World Explorers community for continually highlighting major bugs, below are some that we were able to fix in this release! 
Bug Fixes:
-The CATAN – World Explorers Team