Fabled Harvest Changes and Developer Spotlight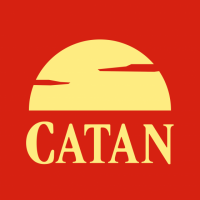 CATANEir
Developer
Posts: 91
Game Developer
Thanks for all of your feedback about the Fabled Harvest feature, we were really excited to release it. We understand many feel that the price to enter a Fabled Harvest is too expensive (100 coins), especially combined with network issues and the fact that it is a new type of activity that players aren't yet familiar with (note: there's an article on how to participate in Fabled Harvest here). To tackle this feedback we are doing the following things. 
Immediate changes:
Difficulty of Fabled Harvests reduced by 50% 
Increased spawn rate of Rank 1 Fabled Harvest
Decreased spawn rate of Rank 3 Fabled Harvest
Rank 1 map - replaced central water hazard with desert or resources
Rank 2 maps - reduced amount of water hazards
Upcoming changes:
In the near future, we are implementing a ticketing system where you can purchase Fabled Harvest tickets from the store as well as earn a Free Ticket every day from the Daily Quest. We are also focused on addressing any device issues that are interrupting players trying to participate in a Fabled Harvest.
Game-play Technical Overview:
In the Fabled Harvest dice game, Explorers work together to collect all the required resources within a 45 second mini-game event. Currently, 25 resource tokens are collected for landing on a tile. Similar to Dice Toss Mini-games, that amount can be increased by landing the dice on multiple tiles in addition to the 2x dice face. When meeting the goal, each participant will receive a number of rewards including a Fabled Harvest building card. If players are unable to reach the goal, there are a descending set of rewards based upon performance. Players can try again at that location until they win the Fabled Harvest building card, or the event timer expires.
Each participant plays on a map that has a different resource priority. One player may be presented with Lumber, Brick, and Ore in easy reach, while another player may have a different mix. Players are encouraged to pan from side to side to claim those harder to reach resources, or more easily avoid hazards, and use teamwork to collect resources in the most efficient way.
Because this is a timed event, instead of a dice-limited mini-game, players can throw dice in a much more rapid fashion which will take some getting used to.
The difficulty ranks offer a different set of maps that become more challenging, along with the resource requirements needed to win a Fabled Harvest building. 
Rank 1 is the only difficulty level intended to be farmable solo.
EirNote: Please don't make me regret showing a little behind the scenes of map development. Outside of Water and Desert, the coloration does not coincide with a specific resource. Light green in the pics below does not mean 'wool' but rather a resource priority group (main resource, secondary, etc).
Rank 1 Fabled Harvest
Requirement: 150 of each resource
Suggested players: 1-3
Reward: Fabled Carousel
There is one map option available to this rank.
Rank 2 Fabled Harvest
Requirement: 600 of each resource
Suggested players: 4-6
Reward: Fabled Windmill
There are two map options available to this rank.
Rank 3 Fabled Harvest
Requirement: 1000 of each resource
Suggested players: 7-10
Reward: Fabled Water Mill
There are three map options available to this rank.
Last but not least, Bug Fixing:
The team is actively working on issues regarding being dropped during the event, along with other issues related to general disconnects, crashes and data usage. We are rolling out fixes as soon as they are ready, so we thank you for your patience and also your passion in wanting CATAN–World Explorers to be an amazing experience.
Tagged: