Friendship Expedition Winners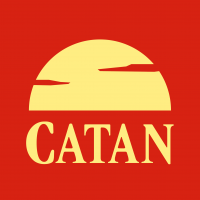 CATANFiona
Administrator
Posts: 418
Admin
Greetings Explorers,
Drum Rolls please!!
We are happy to announce the winners of the Friendship Expedition event! Thanks again to all of you who took part in this event, we hope you've enjoyed playing the game with your extended exploration party.
– Robber Outfits–
All of you who've added a new fellow Explorer into the game -- who has made it to Level 5 --should be able to see our brand new Robber Outfit in their Game Piece Builder menu.
– Winning Faction–
Congrats to the Bears, who have clawed their way to victory! Check your game inbox for your prize, which was sent out last week.
– Top inviters –
And last but not least, congratulations to Quacksquared for bringing the highest number of new explorers to the game board! A shipment of our Niantic swag will make its way to you soon :) We are still waiting to hear back from the other two winners, so make sure to check your email inbox to see if you're one of them. 
Congratulations once again! 
Yours,
The CATAN – World Explorers Team