Season 19: Bricklaying Season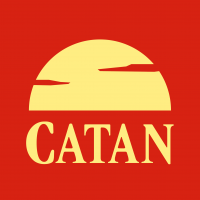 CATANFiona
Administrator
Posts: 418
Admin
It's Bricklaying Season!
The path to a Season win is clear because the road to it is paved in Brick!
Gilda's trade rates will be improved from 7:1 to 4:1 for Brick trades
Brick Markets and Brick Kilns return more Brick per Building Level
This Season's Monumental quest rewards you with RP, Gold, and XP as you continue your brick by brick journey!
Check out the Store for Season-specific packs: Daily Game Pack, Daily Brick Pack, and Bricklayers Season Pack for an added boost!
New this season! To help in your quest, a Brick Kiln can be found in every Community Settlement.
And remember, if a red house is made from red bricks, and a blue house is made from blue bricks, a greenhouse is made... from glass!
A new Season is about to begin… Are you up for the challenge? Do you have what it takes to guide your Faction to a win next Season? This Season will run from July 20th 2021, 8:30pm UTC to August 10th 2021, 8pm UTC.... so don't waste any time!
Yours,
The CATAN – World Explorers Team
Post edited by CATANFiona on