Upvoting does not appear to include you in those that "reached out"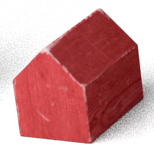 Mozzemon
Member
Posts: 5
✭✭
I have the fun bug with the friend list showing only non-Catan players before I scroll to the bottom of the list.
I upvoted the discussion on that issue, believing that I would be included.
A moderator kindly posted that everyone that had reached out had been individually fixed. However, I noted that I had not been fixed - despite having "Upvoted". So it would see that despite having reached out by upvoting, I was not included in those that had their accounts fixed? This makes "upvoting" weak?
And despite having posted further about not being fixed, I note that the issue is now listed as "resolved". This just leaves me frustrated. So my issues is not resolved, and the forum post that details my issue is "resolved" and I am left...?
Friends - 252 (Niantic total)
Friends - about 30ish in game
Gift Slots - 10
Post edited by CATANGarfield on