Bricklayer's Season Quest overview (spoiler alert!!)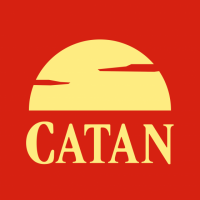 CATANEir
Developer
Posts: 91
Game Developer
Disclaimer: This post is full of spoilers, proceed at your own risk. If you are spoiler adverse, go out and enjoy our latest Season's quest going live today. 
Greetings Explorers!
For the curious ones out there, here's a little heads up on the season quest. Part of the challenge of the season quest is striking the proper balance of difficulty for the duration of the season. A few wrinkles have appeared as we've done some experimenting like 1) the season quest just sticks around forever until you complete it, 2) non-inbox delivery methods have not worked out great.
Here's where we're at for this month:
Important: All incomplete Seasonal Quests should expire upon completion of Brick Season (in August).
Bricklayer's Season Quest difficulty is increased, nearly to where they were in Grain Season.
Bricklayer's Season Quest rewards have increased.
We're also trying out a new objective "[Craft/Play] cards that require Brick" so feedback on that will be great.
Cards that require Brick to craft are:
Monument (c)
Bell Tower (c)
Crane (c)
Lumber Market (c)
Ore Market (c)
Community Center (u)
Library (u)
Staple House (u)
Tavern (u)
Treasury (u)
Archive (r)
Brick Kiln (r)
Lumber Mill (r)
Ore Foundry (r)
Wool Storage (r)
If you'd like a big surprise then look away now. Otherwise let's go into each quest.
Monumental Upgrades 1/4
"Why Monuments?" Monuments are guaranteed to be accessible to all players regardless of their research card roster, and ultimately we want this chain to be ramping up difficulty from rudimentary tasks to the more challenging. Playing mini-games is also a great objective for beginners, but it's taking a breather for a few weeks.
Brickcraft 2/4
Why craft building cards "that require Brick" and not just "Craft X, Y, or Z?"
The goal is to influence player agency, but not force it or disadvantage players due to their current card roster or seasonal scarcity. Instead of around 5 "High Demand" buildings that players were basically forced into playing a few seasons ago, roughly 2/3s of building options are available to choose from. We are always trying to experiment with new ways to use our quest system, and learn from the results.
Applied Brickwork 3/4
"But I just crafted and played these cards to finish the last quest!"
Not a question per se, but the main difference between Craft and Play objectives is that you can gain cards in other ways aside from Crafting from the backpack.
Certifications & Inspections 4/4
I am a big fan of the Harvest Dice objective, but am very aware that it must be wielded carefully because of the time-gating involved, and the fact that this last step could be close to season's end. Thematically, I love the idea that everyone has been working together over the last week or two (or in some of your cases, days holy moley) and now the engine is tuned and everyone can just participate and enjoy the returns while focusing back mainly on the seasonal scoring situation. I also don't dislike that it may encourage a player late in the season to travel out of their normal stomping grounds to lock in a few extra Harvest Dice activities.
And that's that. We hope you enjoy Bricklaying Season, and this quest line. Please leave us some feedback on the difficulty, objectives, and even if this post was useful in helping you plan your season out a little more than in the past. Typically we let users uncover the chain on their own, but thought a little more info at the start of the season could be helpful.
Yours,
The CATAN – World Explorers Team
Post edited by CATANdominik on
Tagged: