Feedback on Niantic Chat | Sign up for 1:1 Sessions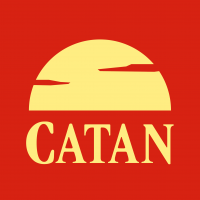 CATANdominik
Administrator, Community Manager
Posts: 213
Community Manager, Global
Greetings Explorers!
I'm posting this on behalf of the Niantic Chat team, as we have been working closely with them over the last few months to revamp our chat features. Please keep in mind that the Niantic Chat team is separate from the CATAN team, so the feedback sessions will be specific to the chat functionality rather than bug reports, feature requests, or general discussion around the gameplay. 
Yours
Dominik and the CATAN - World Explorers Team
__
We recently revamped Niantic Chat with the Fabled Harvest release, and since you are some of the first players to access these latest features, we want to hear from you! We will be continuing to improve Niantic Chat over the coming months, so we would love your feedback on what you like, what can be improved, how you currently use it, and more. 
We will be scheduling 30-minute sessions with five to eight Explorers over the next two weeks. To sign up for a session, please fill out this Google form: https://forms.gle/NV1biD9MX7PmYqcc6
We look forward to chatting with you!