Game Glitch STOLEN TOKENS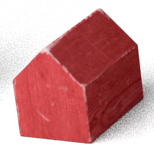 Kimethion
Member
Posts: 1
✭
I have an issue with the new update...
Since the update I have been having glitches when entering other settlements.... each time I "PAY the 15 tokens entry fee", the game KICKS me OUT..
I have a lot of Totem TOKENS that the game glitch has stolen from me, and because of the glitch I ALSO can't complete tasks/quests... I bought the totem tokens with money I put into the game... and it just got stolen by the game glitch 
As this is not a fault on my end... and has only been happening since the update... I believe I should have some compensation for these issues... in the form of GAME ITEMS, such as Gold, Totem Tokens, etc...
Hoping to hear from you soon with your thoughts and responses.