Brace Yourself for a Minigame Bonanza! (Bricklaying Season)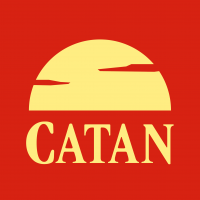 CATANdominik
Administrator, Community Manager
Posts: 224
Community Manager, Global
Greetings Explorers!
Gilda is currently incredibly busy tallying Victory Points. Only three days remain and it's anyone's game. With more points than ever in play, the end of this Season is shaping up to be wild!
END OF SEASON BONUS: In the last 72 hours of a Season, we will have special gameplay and improved rewards to ensure an exciting finish. Claim your free Epic Minigame Card via your Inbox when the event starts! 
Additionally, Minigame rewards increase as the time counts down:
2x rewards final 72 hours
3x rewards final 48 hours
4x rewards final 24 hours
Don't stop exploring just yet! There's plenty more world to see, Settlements to improve, Resources to harvest, and Quests to complete.
Above all, there are more Victory Points out there, waiting to be won!
Yours
The CATAN – World Explorers Team
Post edited by CATANFiona on
Tagged: