Niantic Chat Update | Official Groups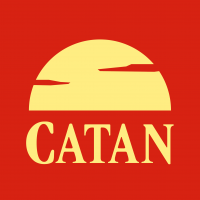 CATANdominik
Administrator, Community Manager
Posts: 224
Community Manager, Global
Greetings Explorers!
Now that you've had some time to explore Niantic Chat, we wanted to provide another update! Since we rolled out this feature in early July, we've added public groups which surface on the map for all to join. We know that you're already familiar, and it's been amazing to see all of the public groups that you have created across the world.
Niantic Chat has a lot of exciting updates coming in the next few months, so in the meantime, we wanted to make it easier for players to find each other, chat about the game, and form communities. 
Introducing Official Explorer Groups
We have created official public groups for each of the current beta countries. Similarly to when we experimented with national competitions for a few seasons, you will once again have a place to chat with all players in your country, and stay up-to-date with what the local, regional, and global player base is doing. These groups will be updated with the latest upcoming announcements and events in the coming weeks. To join, you can either find the groups labeled "[COUNTRY] - Official" or use the codes below:
Denmark: ZrWiX0Y7
Switzerland: y0CmgLtt
New Zealand: ww5BXlCI
Australia: xOwRboV8
Singapore: M1FWvkhC 
We have pre-populated those groups with some channels where you can chat. Please let us know if you are missing something.
If you'd like to provide feedback about Niantic Chat, please use the feedback and bug report sections on the community forum and tag as "Niantic Chat". If you'd like to provide feedback privately, please feel free to do so using this form. We're so excited and grateful that we are able to build Niantic Chat with you. More to come soon!
Best,
The Niantic Chat Team & the CATAN – World Explorers Team
Post edited by CATANFiona on
Tagged: