Race conditions when building, upgrading and growing the settlements.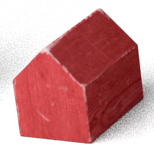 Yondaby
Member
Posts: 40
✭✭✭
The two of us regularly play together.
As the new season dawned we went on a settlement upgrade walk.
We figured we needed 17 cards to upgrade the settlement. The other player played 6 and 7 cards and I played 4 cards at the same time. Together this should equate to 17, however, after we were done upgrading 4 cards were missing for the full upgrade. The cards were gone from our inventory.
Looking at the settlement history the playing of 6 Settlement Upgrade cards by the other player overwrote the 4 cards I already played. The other player should have been able to only put in two cards even though we probably initiated the action at the same time. The log shows that after we were done I had to put in another 4 cards which shouldn't have been possible.
I believe the same issue can happen when building other buildings as well when growing additional tiles. However, up to now there was no proof.
The settlement in question was Levey Street Reserve Off-Leash Dog Area - Eastern Entry in Rockwell Ave, Wolli Creek , NSW Australia
Please get this issue ironed out as this hampers team-play.
Tagged: