Game Update 1.58.2 - Release Notes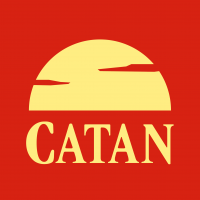 CATANFiona
Administrator
Posts: 445
Admin
Hi Explorers,
We're happy to share a BIG quality of life build for our Explorer community rolling out this weekend! Fabled Harvest Ticketing -- including a free daily ticket-- is here! You can claim your free daily ticket in the shop. As we mentioned a few weeks ago, we knew this was an important improvement to our Fabled Harvest feature and so we're curious to hear what you think about the new ticketing system. In related Fabled Harvest improvements, we now also have: 
A "Ready Now" feature to start Fabled Harvests sooner, once every player has readied up
Direct invites into Fabled Harvests for friends
Avatar balloons and ghost dice so you can see your friends playing with you
But wait, there's more! Starting this weekend, we're going to remove the 1 totem token movement cost to move your Totems around the world. So get out there and explore with your Totems! To make that easier, we have new and improved search and filtering on the Strategy Map to help guide you. And last but not least, we've done an overhaul of the dice feel and physics across all of the different dice toss games. Big week for CATAN – World Explorers!
Bug Fixes: 
Best,
The CATAN – World Explorers Team
Post edited by CATANFiona on