SEASON 21: The Fabled Adventure Continues!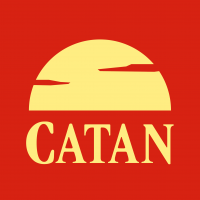 CATANdominik
Administrator, Community Manager
Posts: 224
Community Manager, Global
As a new Season starts … Are you ready to elevate your Faction to victory?
The path to a Season win is more Fabled than ever!
Complete a Fabled Harvest to 100% and receive 2 Building Cards as your reward!
Fabled Harvest Buildings require only 4 cards to level up (instead of 6)
Another way to get the Fabled Watermill card are Fabled Trade Boxes. (To ensure that each player in the trade receives one, they both need to exchange a Fabled Tradebox.)
The Fabled Watermill will become the reward for the third difficulty level for Fabled Harvests. It's a building that only players who coordinate in teams can receive.
This Season's quest will give you an extra chance to earn Fabled Watermill cards and a total of 250 Gold and 5 Exploration Points if you finish all four stages.
Don't forget to check-out new Season Packs in the Shop.
What bonus does the Fabled Watermill offer?
+20 VP per card played
+8 tokens of each resource per Building Level
+1 Random Development Card
Max Level 99 / 4 cards per Building Level
Bonus VP
+1000 VP at Building Level 50
+2000 VP at Building Level 99
It's time to write your way into a fable of your own… one that ends in triumph!
Remember, at Season's end:
Scores reset, Settlements reset, and Resource Center locations change.
Card quantities (Resources, Mini Games, and Crafted Buildings) will be set back to zero.
Your Faction, Golden Settlement, Unlocked Cards, Boost cards, Totem Tokens, Explorer Points, and Gold will remain.
A new day dawns! Go and explore a whole new gameboard this Season! This Season will run from August 31st 2021, 8:30pm UTC to September 21st 2021, 8pm UTC... so don't waste any time!
Post edited by CATANFiona on
Tagged: