Season Quest Overview for Fabled Watermill Season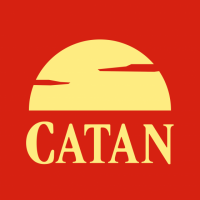 CATANEir
Developer
Posts: 97
Game Developer
Disclaimer: This post is full of spoilers, proceed at your own risk. If you are spoiler adverse, go out and enjoy our latest Season's quest going live in Season 21.
Reminders:
The Season Quest is only available for the duration of the season.
Completing a Fabled Harvest at 100% will continue to grant 2 Fabled building cards.
All Fabled Harvest buildings will continue to require 4 cards per level from 6.
The Fabled Watermill now provides an additional effect of +1 Random Development Card per building level (max of +5)
Last season's quest felt very good in a lot of ways. We're going to take those lessons and bring some items forward along with some highlights of our new Fabled Ticketing system, with free daily tickets. This season instead of finding 30 locations, we're just **** for 10 Settlements. Even with lock-down restrictions on-going in a number of areas we feel that this should be a reasonable challenge. Add that totem movement is still free, and we thing all Explorers should be able to knock this out pretty handily.
This is almost a direct redux of the quest from last season - however, the requirements are toned down a bit from 15/50 to 10/35. The freedom the quest offers is great, but we'd like a few more players to progress through it faster.
Fabled Harvest buildings return in stage 3 - did you bank your previous earnings? Even if not, they shouldn't be too challenging to get a hold of, especially since you discovered at least 10 settlements along the way.
And now - the beast! After a few iterations of this, a number of Explorers could probably drop 1k in their sleep, but even so this should still provide a few days of challenge this season!
Yours,
CATANeir and the CATAN – World Explorers Team
Post edited by CATANFiona on
Tagged: