SEASON 21: The gameboard has been reshuffled for Exploration Weekend!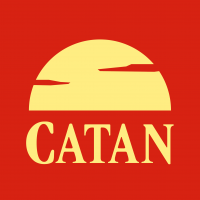 CATANdominik
Administrator, Community Manager
Posts: 224
Community Manager, Global
Greetings Explorer! 
There's never been a better time to explore! From Friday, September 3rd at 4:00pm UTC to Monday, September 6th at 4:00 pm UTC, Explorers will receive double rewards for discovering new Resource Centers. As an added bonus, discover new Resource Centers and you're guaranteed a Building Card! Just think of all those sweet Victory Points for your Faction!
To kick off the festivities, you have free Totem Tokens waiting in your In-Game Mailbox. For an even bigger push, check out the generous discounts on Boosts in the Store.
While you're exploring this weekend, please be mindful of your surroundings, follow guidelines from local health authorities, and be sure to explore safely. And don't forget, you can use your Totem to traverse the map from anywhere.
Yours
The CATAN – World Explorers Team
Post edited by CATANFiona on
Tagged: