CATAN – World Explorers is shutting down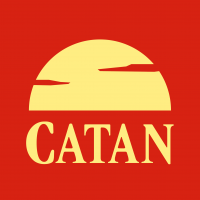 CATANFiona
Administrator
Posts: 452
Admin
Explorers,
After a year of exploring the world together, we are announcing today that CATAN – World Explorers will not be rolling out to more countries and instead we will be winding down the game over the coming months. The team thanks all of you, our dedicated players, for your feedback and your fun.
CATAN – World Explorers will sunset on November 18th, 2021, 7am UTC. This means that the game will not be available to play any more after this date and all development on it will be halted. Later today, we will be taking the game down from the App Store and removing real-money purchases from the Shop. We want to have some final fun in our last few seasons; we plan on increasing bonuses to make the most of the remaining weeks! 
The team originally set out to build a game that turned the world into a CATAN gameboard. We had a vision for trading, harvesting, and building up the world in seasonal play and resetting the board each month, just like you do for each new game you play at home. But trying to adapt such a well-designed board game to a global, location-based Massively Multiplayer Online (MMO) game was a tough challenge. We're so proud of the game we made, however we got a little too complicated and a little too far from the original CATAN game. The work and knowledge that we learned working on this game is not lost and we're already working hard on more games for the future!
To everyone in the CATAN – World Explorers community that joined us for this adventure, we're so thankful for your dedication, support, and detailed feedback! We hope to see you again soon.
The CATAN – World Explorers team has learned a lot since we kicked off our soft launch beta in early July 2020. A lot can be attributed to this community of dedicated beta players, who rigorously reported every bug, provided key feedback, and always reminded us why we made this game in the first place: for a community of dedicated fans. We want to thank everyone who supported this game!
Here you can find some GIFs and Stickers that we had planned to release for the launch of this game. They are also available on social media apps like Twitter, Facebook and Instagram – just type CatanWE in the search bar. We hope they will be something that you enjoy and share during the last two seasons. We are already thinking about how to spice up the final season for all of you.
Thank you for being the best community we could imagine!
Yours,
The CATAN – World Explorers Team
What happens to my in-app purchases?
You'll still be able to spend your remaining Gold balance before the end of the game. We have some gameplay ideas that we are planning will make the next few months of gameplay really exciting! We're also going to cut prices of items in the shop so that players have the full opportunity to enjoy your Gold balance in the next few months.
If you would like to use your currency in Pokémon GO, you can transfer your unused Gold balance to Pokémon GO. Please contact support before November 1st to request this balance transfer. 
Post edited by CATANGeorge on