Suggestions for bonuses in the final seasons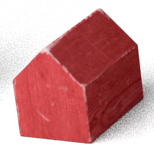 Skindog
Member
Posts: 112
✭✭✭
We have 58 days between the last day of this season, and closing day. Here are some of my thoughts for how the devs could make this fun for everyone, and go out with a bang!
Upgrades/fixes
Obviously these will be limited, so focusing on the most important ones:
Fix friends lists and Fabled Harvest invites so we can invite all of our friends, not just a select few.
Take away the geoblock. There are a bunch of people who have downloaded the app and have been dying to play, but can only play the very initial stages of the game. Without this change,they're never going to experience this great game. It's not going to result in new players etc, and we already saw in one previous season transition an accidental 'global rollout', so I'm guessing there's just one switch to ****.
That's all! While I'd personally love to see higher settlement tiers, new buildings, roads, and treasure maps, these are probably too big an ask given the wind down.
There are a few other annoying bugs, they're not game breaking, and I think most people would be happy if these were the only improvements.
Season lengths
57-58 days is a weird amount of time, and means at least one season will need to be something other than a multiple of 7 days. The announcement said something about the final 2 seasons, which assumes maybe a 28 day season and a 30 day season. Could I suggest 3 more seasons, perhaps 2x21 days, and a 16 day season?
Bonuses
Here's where we could have some fun. With just 2 months of the game left, a lot of people will not even get close to 'finishing' itwithout extra help. It would be great to see enough bonuses in place to give people a shot at getting all the badges, 5-hearting all the Catanians, and maxing out their Golden Settlements. Some things that would help with this are:
Remove the daily gold caps.
Cheaper/free Fabled Harvest tickets.
Bonanza for more than just the last 3 days (remember the time you accidentally left it on for most of a season?!).
Higher Catanian appearance rates (that time you did a Catanian Carnival was great, but in combination with other bonuses to make the quests easier would be amazing!).
Remove the one quest per day limit on Catanians.
Reduce the cooldown time for settlements.
Increase the interaction radius.
Remove the daily gift sending caps.
Anyone else got any other ideas to make sure the last 2 months is as good as this great game deserves?