Becoming Mayor worth nothing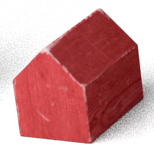 Quail
Member
Posts: 13
✭✭
Since at least 11 SEP 2021 I have not received:
1. Notifications about becoming Mayor, nor
2. any benefits or rewards nor
3. had it count towards my Clan Chief Achievement.
My Clan Chief achievement shows 5/11, from my first few times being mayor. This season alone I've been mayor at almost every settlement in my local area (Thong).
Bug #12011 is about a similar issue that says this is resolved.