Double settlements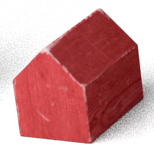 Grogyan
Member
Posts: 731
✭✭✭✭
App: 1.58.4
Device: Galaxy S21 Ultra Exynos 2100
Issue:
Season 22 ends in 7 days.
However when the decision was made to move from a 3 week. Season to 4 weeks for the last two seasons before the game is shut down.
Someone forgot to update the board shuffling script, which has enabled new settlements to appear.
While it is a bug, it is also a neat, and unintentional twist.
And not complaining about it either, but rather welcome the double settlements.
As it was when the game initially started that I did complain about the lack of settlements. That view hasn't changed for every season that has passed.
The amount of settlements now, by an error, is just right.