Read First: How to Report a Bug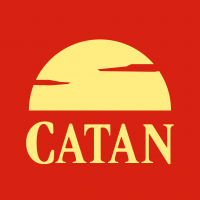 CATANSkyler
Administrator
Posts: 45
Admin
Hi all, please review this post before submitting bug reports!
Players can submit detailed bug reports, comment and add to other's reports, or upvote reports to indicate they are experiencing a similar issue. Moderators will respond to bug reports by changing their status. Here's a list of statuses and what they mean:
New Report - Default status for all new bug reports
Investigating - Moderators have escalated this bug to the dev team
Working On A Fix - Confirmed bug, we're determining the next steps
Resolved
Intended - Not a Bug - The issue described is not a bug
Quick Notes
Use the search bar to check if a similar issue was previously reported. Duplicate posts will be merged.
Upvote or comment on other posts to let us know that you've experienced the same issue.
Submit bugs individually to keep discussions on topic.
How To Write A Bug Report (Template)
This template is the most helpful to use when reporting a bug. Be sure to fill out as much information as you can, because it can help us identify trends and reproduce issues.
Title: Include a descriptive title in your bug report post.
Description: A brief description of the issue.
Steps to reproduce: Be specific about when or where you experienced the issue, and how we might be able to reproduce the issue ourselves.
Device: What make/model is your device?
Game version: What version of the game do you have downloaded?
Visual information: Add any helpful screenshots or videos of your issue.
Post edited by CATANFiona on
Tagged:
This discussion has been closed.