Was HPWU launched like this?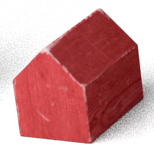 BlueBeary
Member
Posts: 12
✭✭
Seriously, a company (niantic) that makes billions with a B, an IP (catan) worth a few hundred mills alone, and all we got so far is 3 baren social media accounts, 1 v1 release, 1 patch, and zero comms, zilch, nada.
We don't even know how big the dev team is, who's behind this, what the plans are, where the work is going, if the feedback is read from this very forum, a vague (or any) roadmap, reassurance regarding genuine concerns (spoofing and alt accounts spoiling the settlements of opposing teams comes to mind), etc, etc.
Compare this to games in Steam early access like ONI who have weekly releases, dev streams, two way feedback, etc...
Am i reading too much into this - ie was HPWU the same thing - or are they not taking this seriously?